ULTIMATE DISCOVERY – The essentials for everyday use
Falk&Ross presents Ultimate, a capsule collection of everyday clothing to be declined according to use.
The company calls the range "everyday apparel" in reference to what it stands for. It is a collection of styles that are easy and comfortable to wear from home to work, at all times. Whether you're looking for custom apparel, work wear or brand support, the Ultimate collection brings you the perfect solution, providing a coordinated range in terms of quality, size or color.
The classic cuts and the 50/50 fabric of this range of styles of unisex polo shirts, sweaters and hoodies, combined with its very competitive prices and high quality, make it an ideal choice if you are looking for durable, resistant and washable garments at high temperatures.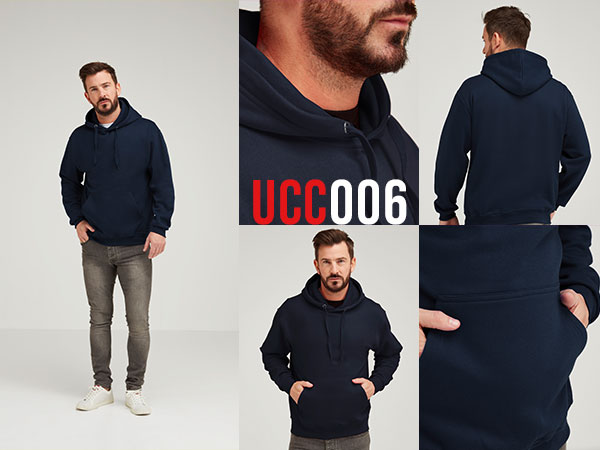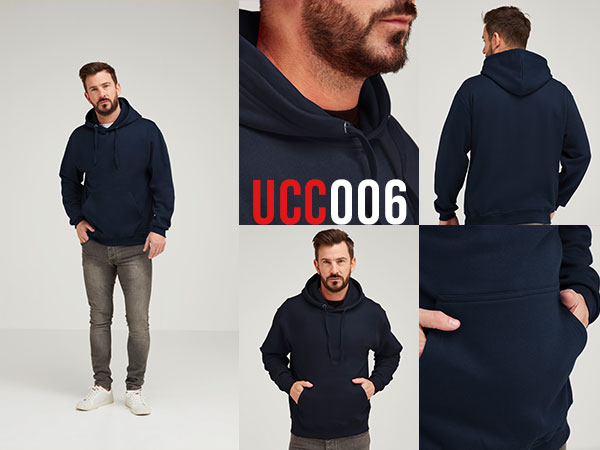 The uniformity in cuts, finishes and colors – all styles are available in black, mottled gray, navy and royal blue – makes it perfect for any team as you can mix and match styles and be assured that replenishment orders will always be similar.
Falk&Ross has also included a high-visibility vest in the range to increase security in different environments.
This is the latest addition to the Ultimate collection, the unisex 50/50 hoody UCC006
This spring, the brand proposes this classic unisex hoody of high quality. Also in a 50/50 poly-cotton blend, this 260 grams hoody combines functionality and fashion, the right balance between work and fun!
Ultimate are also extra quality details such as double-needle stitching and a band on the back for extra comfort.
Always washable at 60° and available in basic colors and sizes XS to 5XL, it is durable and stylish with ribbed cuffs and hem and a thick, flat drawcord with metal grommets at the hood.
Exclusively distributed by Falk&Ross