Lexon's Oblio: Design and innovation at the service of collective healthcare
2021/02/04
Find out all about Oblio, a UV-C sterilizer with integrated induction charger, nominated by TIME as one of the 100 best inventions of 2020 and awarded at the CES 2021 Innovation Awards in the health and wellness category.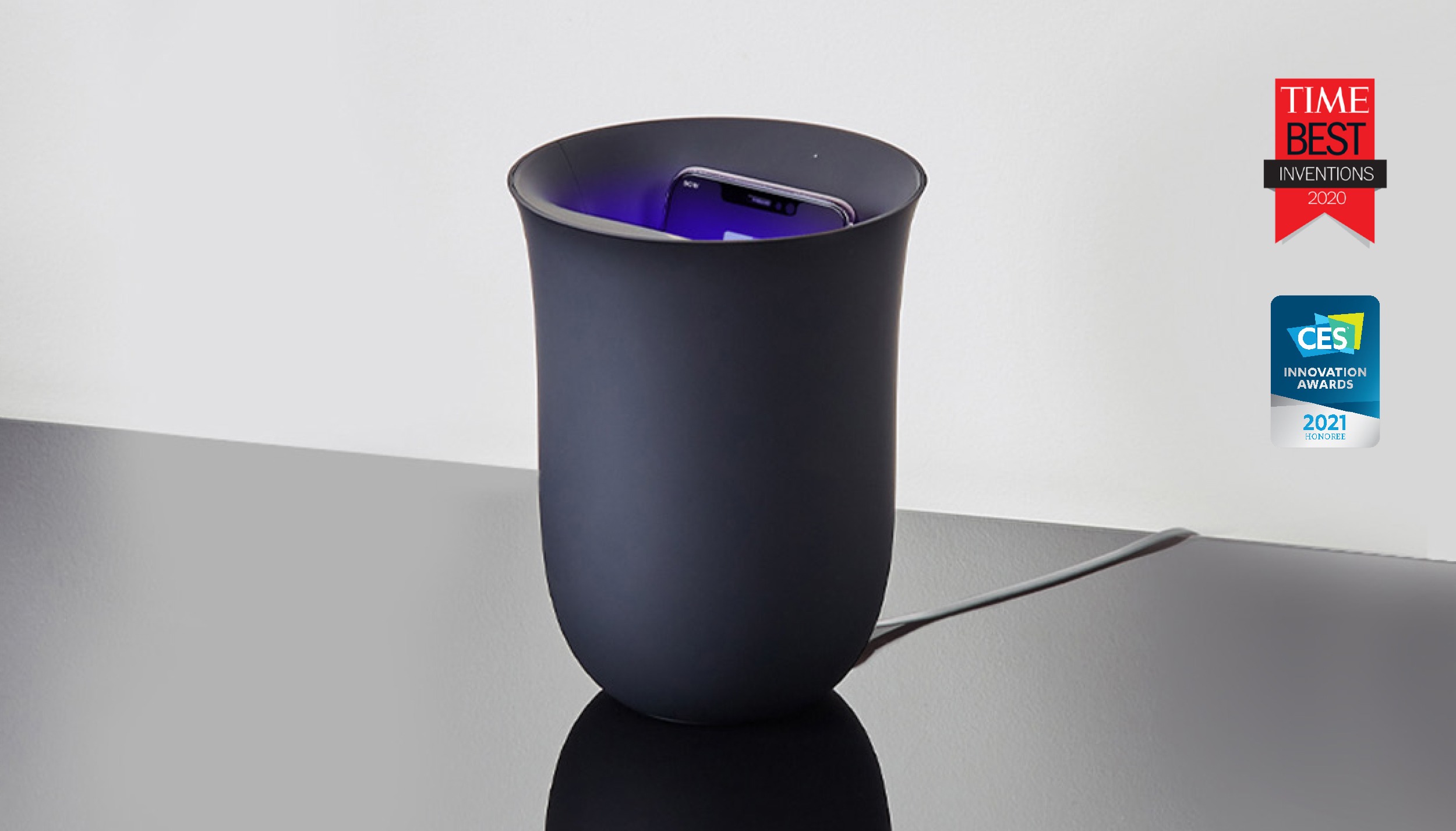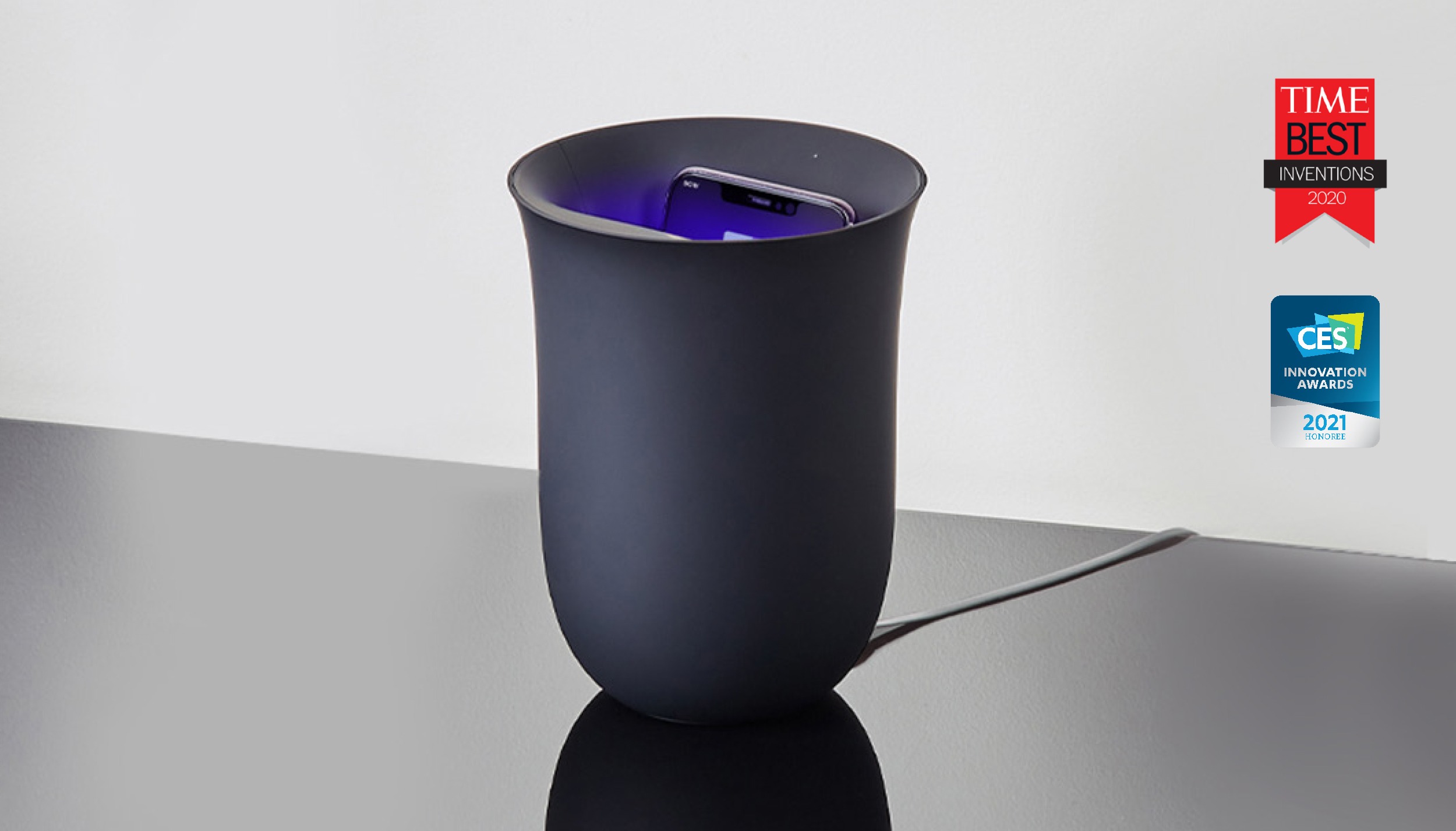 Scientifically proven effectiveness
Able to sterilize one surface at a time, Oblio can offer total 360° disinfection by simply flipping the phone over to expose its second side for a 20-minute cycle. Oblio's proven effectiveness has been validated in the laboratory and confirms its ability to eliminate 99.9% of bacteria and viruses, including H1N1.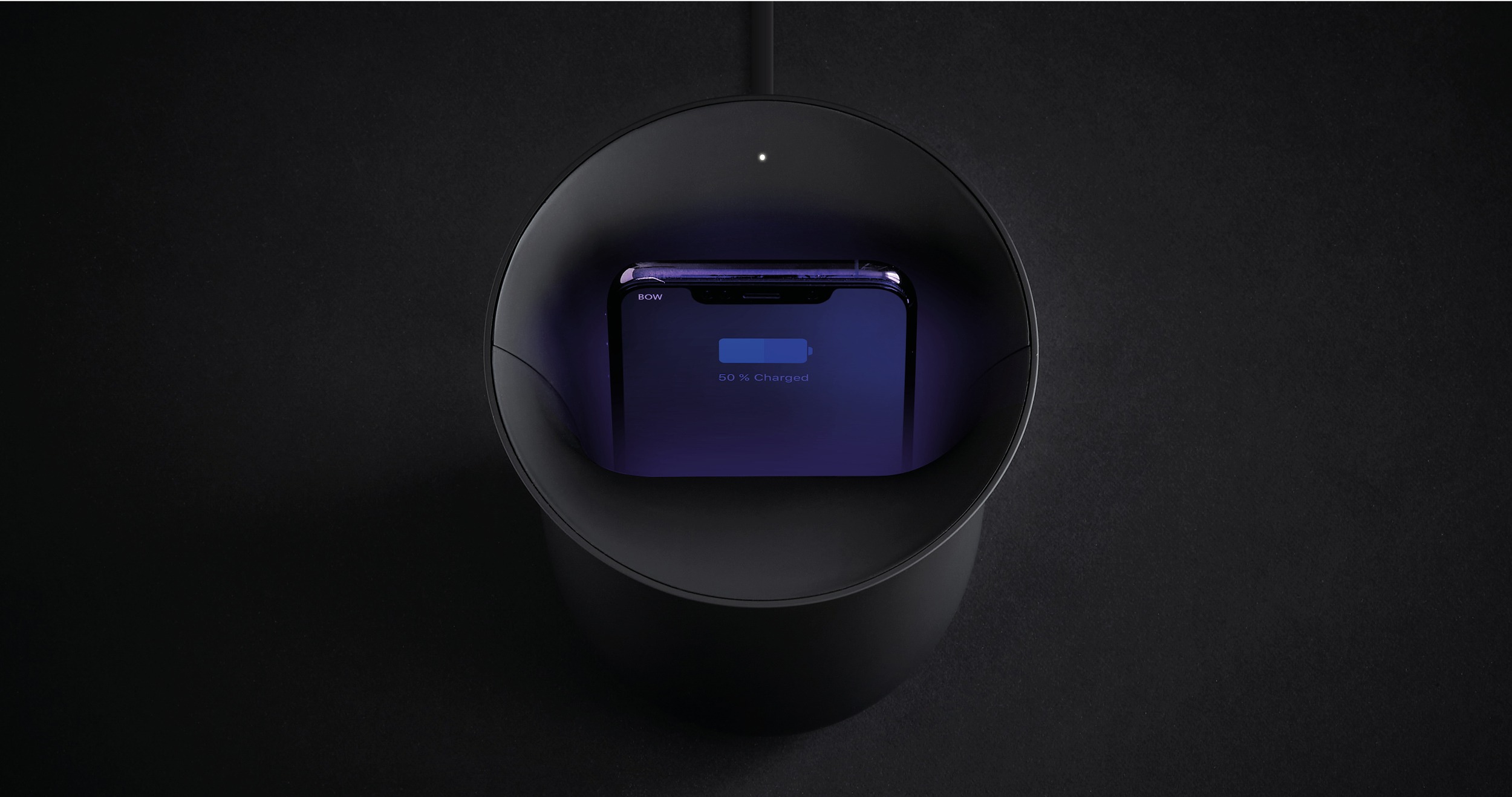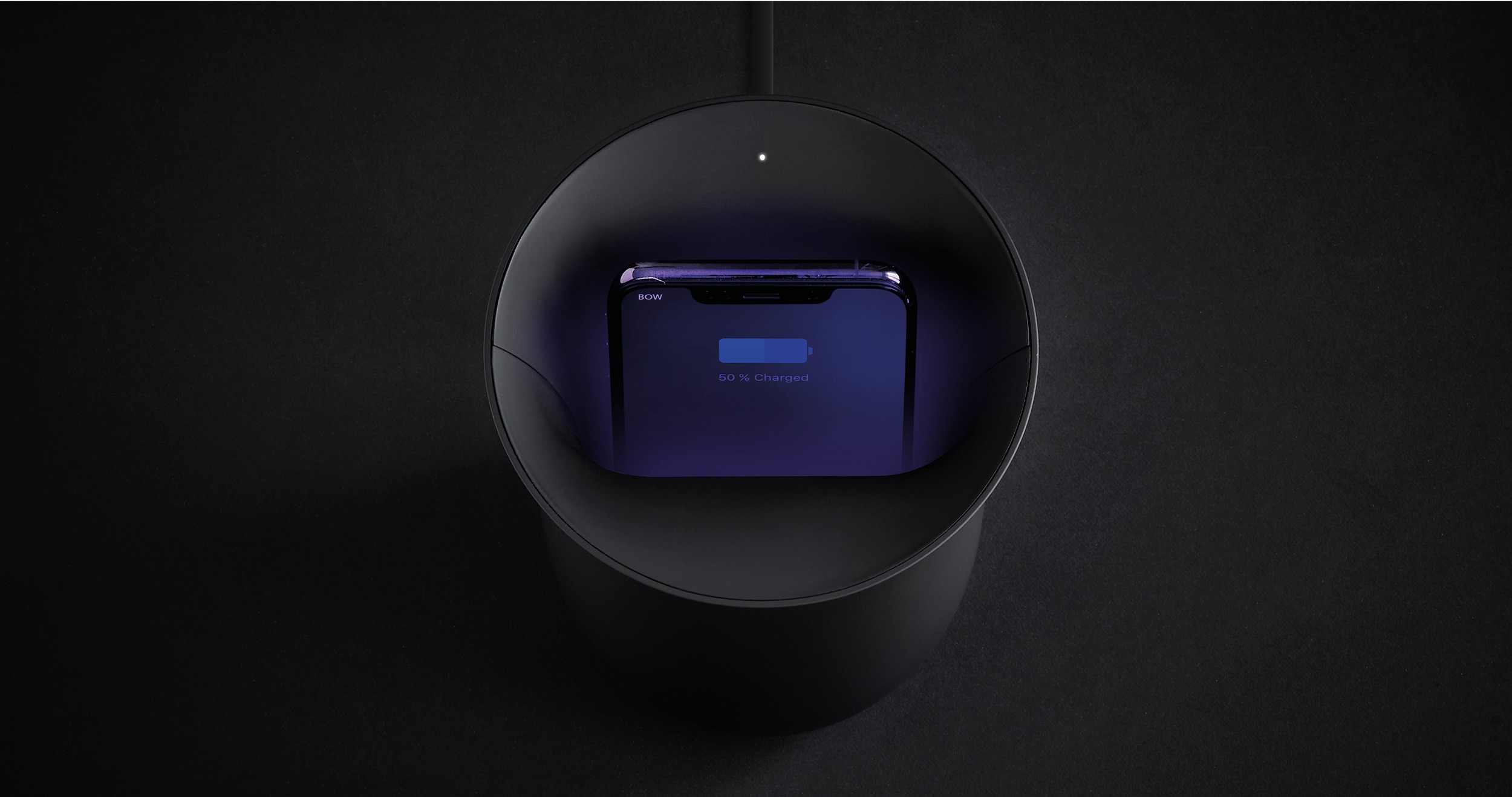 A 2-in-1 innovation
Also acting as a 10W induction charging station, Oblio can fully charge a compatible phone – including the latest iPhone and Android in 3 hours. It features an LED indicator that confirms the correct positioning and charging status of the mobile device.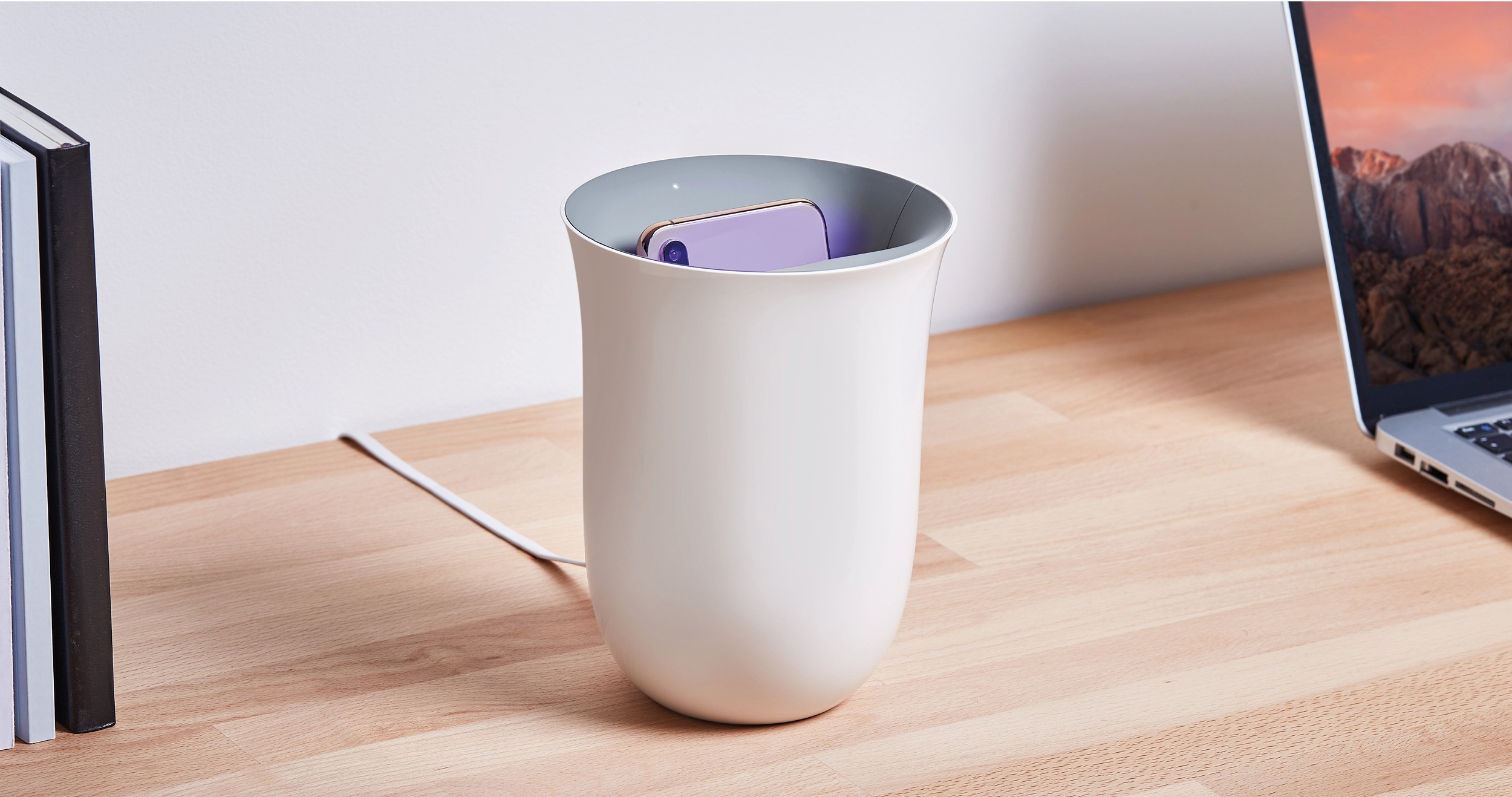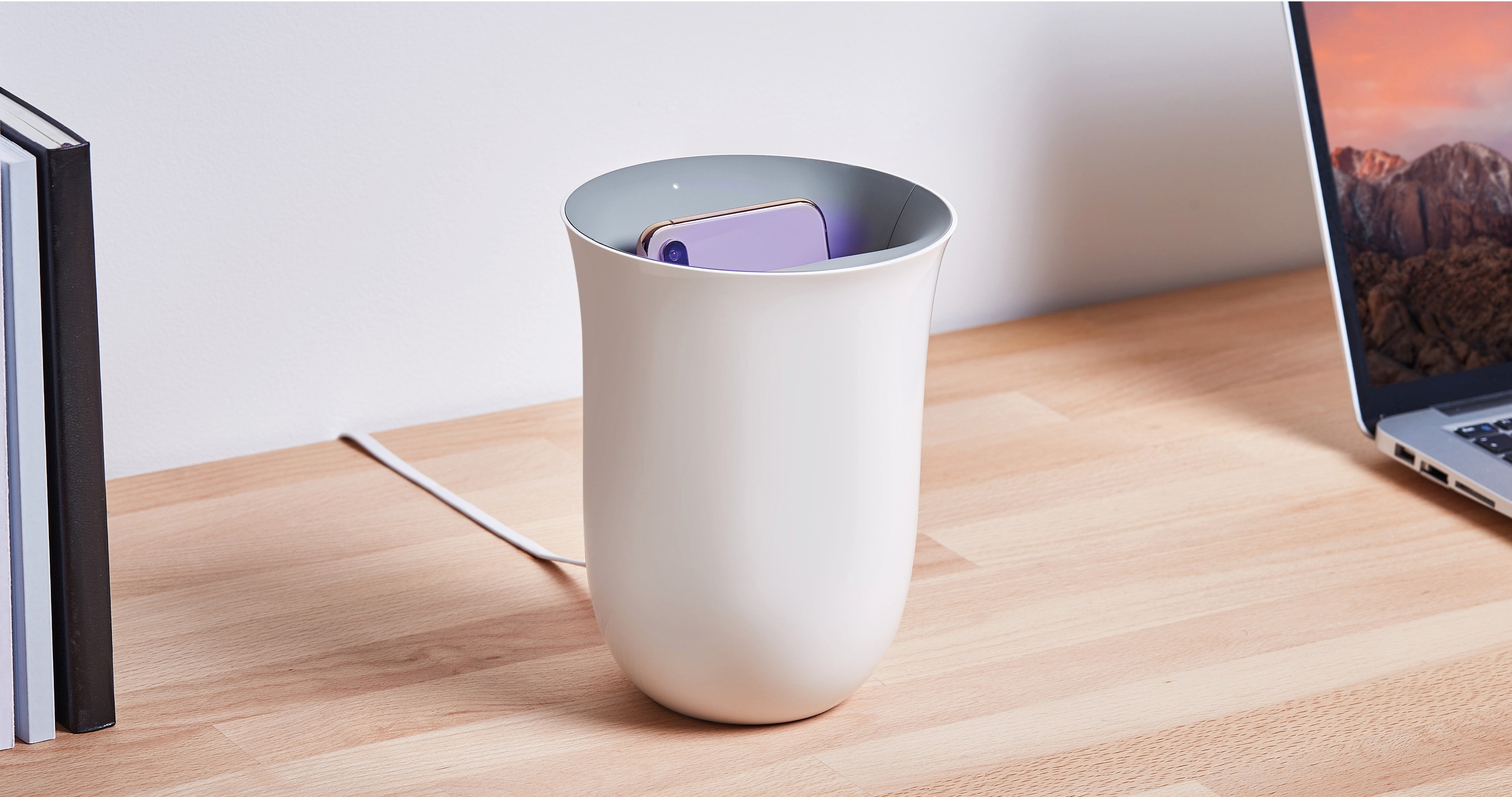 An ingenious design
And an invitation to disconnect…!
Oblio means "forgotten" in Italian – the native language of designers Manuela Simonelli and Andrea Quaglio – and refers to the shape of the product's vase, carefully designed to help us disconnect from our screens and enjoy our loved ones more, while disinfecting any cell phone and recharging it quickly.