CHRISTMAS GIFTS: THE KEY PRODUCTS OF CTCO EXHIBITORS!
2021/12/14
Before discovering all the new products of exhibitors on CTCO Lyon 2022, find here each week a selection of their christmas gifts.
Here is the first selection of products with Areka, Axpol, Idée Nature, Kalfany, Le Chocolat des Français et Xindao !
AREKA – BOÎTE CLIC CLAC
Stand 3T28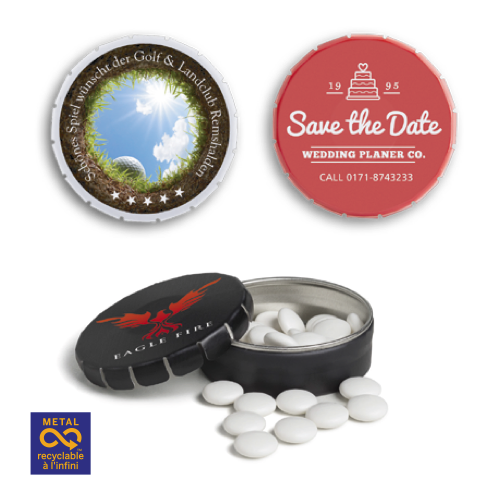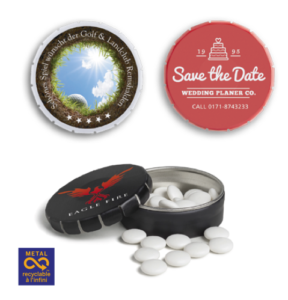 The company Areka, a French specialist in customizable confectionery, has been at the origin of the 45 mm clic clac box (infinitely recyclable metal) since 1994. This 100% French product is manufactured by the company Boudeville et Fontaine, certified "Origine France Garantie". The sweets are also made in France. As the manufacturing units are located in France, delivery is possible at short notice.
AXPOL – TEDDY BEAR IN RPET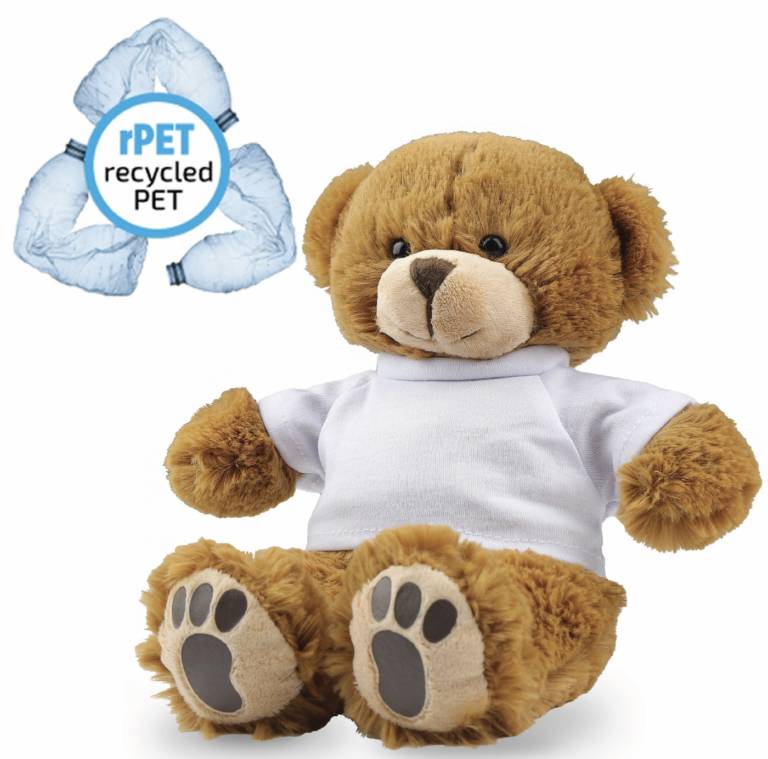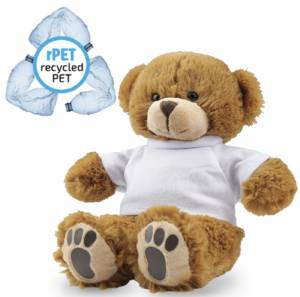 Stand 2F16b
Axpol presents its teddy bear made of rPET (ref. HE783). This brown bear dressed in a white T-shirt can be personalized in his outfit. Suitable for printing, the T-shirt is packaged separately. It is also available in yellow, on request. This product is GRS (Global Recycled Standard) certified.
IDÉES NATURE – PLANTING KIT
Stand 2A6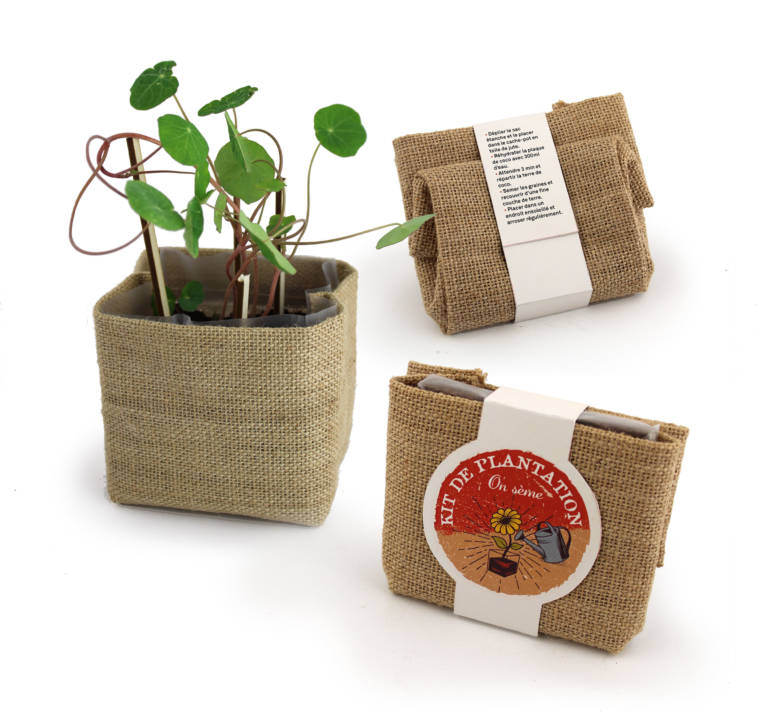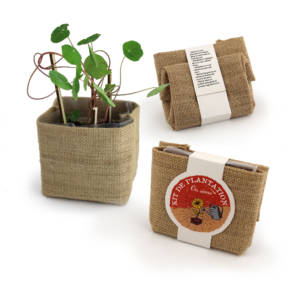 Ideal for a touch of nature, this complete planting kit is closed with a personalized four-color band for a large communication area (optional marking by serigraphy or transfer to the pot cover). Resistant, malleable and self-supporting, this jute canvas pot cover will thus be able to receive the bag containing your plants. Easy to use, just add a little water to rehydrate the soil and sow the seeds. These GMO-free seeds, from the latest harvests and guaranteed germination, meet European standards.
KALFANY – ECOLOGICAL ADVENT CALENDAR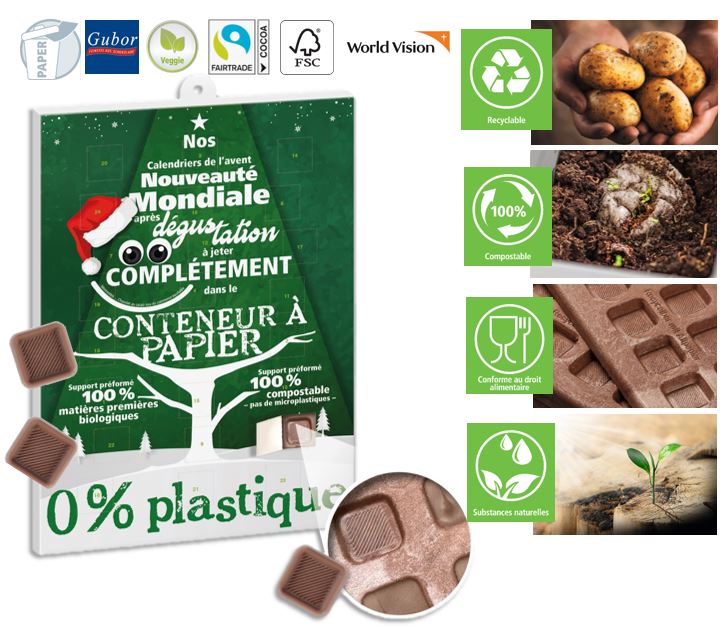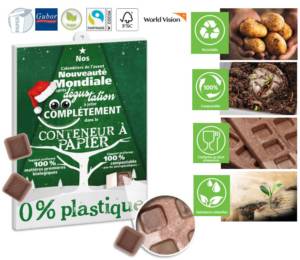 Stand 2D03
Kalfany Süße Werbung presents the Chocolate Eco Advent Calendar. Inside we find an extra-fine milk chocolate from Gubor, with fair trade cocoa. The preformed support is 100% compostable and recyclable. It is made from natural raw materials, such as potato starch, paper fibers, and water. Everything is packaged with customizable double-sided cardboard, FSC certified and recyclable. For each calendar ordered, Kalfany donates a cent to the benefit of the NGO World Vision for environmental projects. This advent calendar is available in the classic size 348 x 248 x 11 mm, or in the A5 format.
LE CHOCOLAT DES FRANÇAIS – ALPHABET BOX
Stand 3T39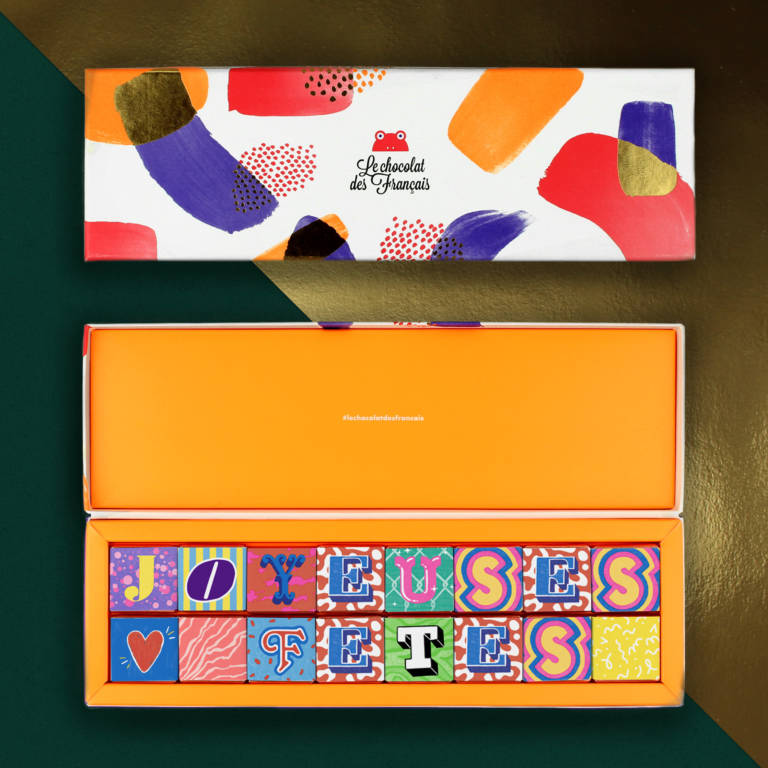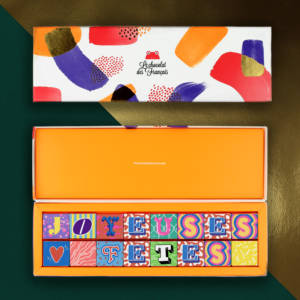 What if we took the opportunity to also reconnect with real caring little words? The new chocolate keyboard of Chocolat des Français gives declarations all their charm! With an infinite number of combinations in a graphic box of 16 or 40 characters, it is possible to write the message of your choice using 26 letters and more than twenty symbols and emojis. To avoid spoiling anything, each piece is organic, made in France, 100% pure cocoa butter!
XINDAO – PERSONALIZED GIFT BOXES
Stand 3H27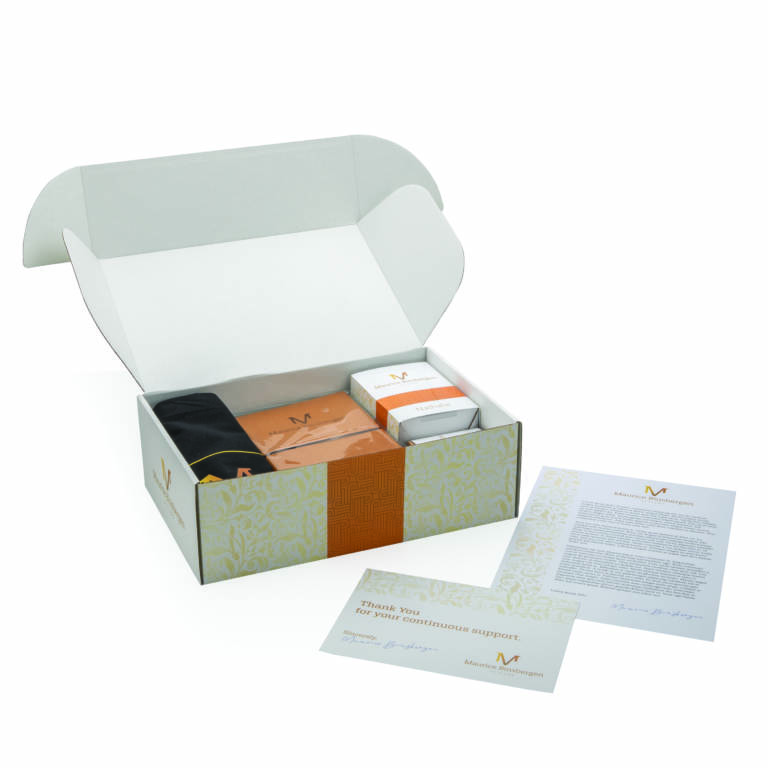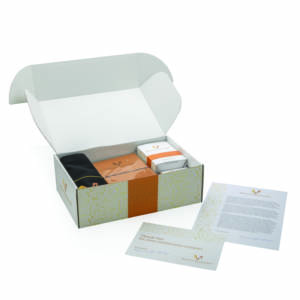 Xindao offers the creation of fully personalized gift boxes. Adapted to all strategies and all budgets, these boxes offer a set of carefully selected products. To compose them, all you have to do is choose the products, the marking, then add a sleeve. A personalized card and / or brochures can also be inserted. Available for individual home delivery.