Passot Innovation's lamp/loudspeaker: voted product of the year at Must 2022
CTCO - 2022/03/25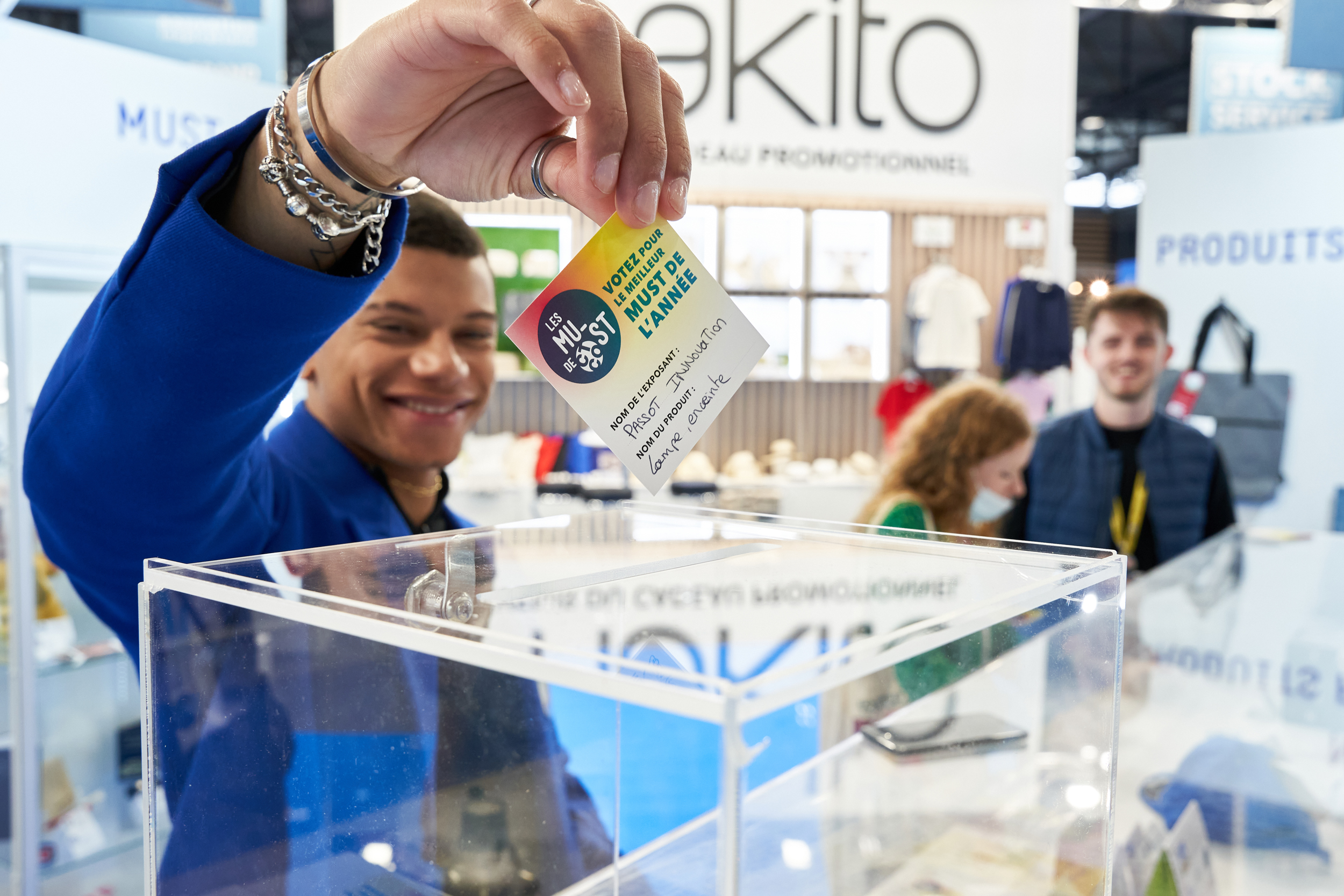 Each year, the CTCO offers exhibitors the opportunity to present the product of their choice to the Must. An area dedicated to innovations that offers a real showcase of new products to visitors. The latter can then vote for their favourite product.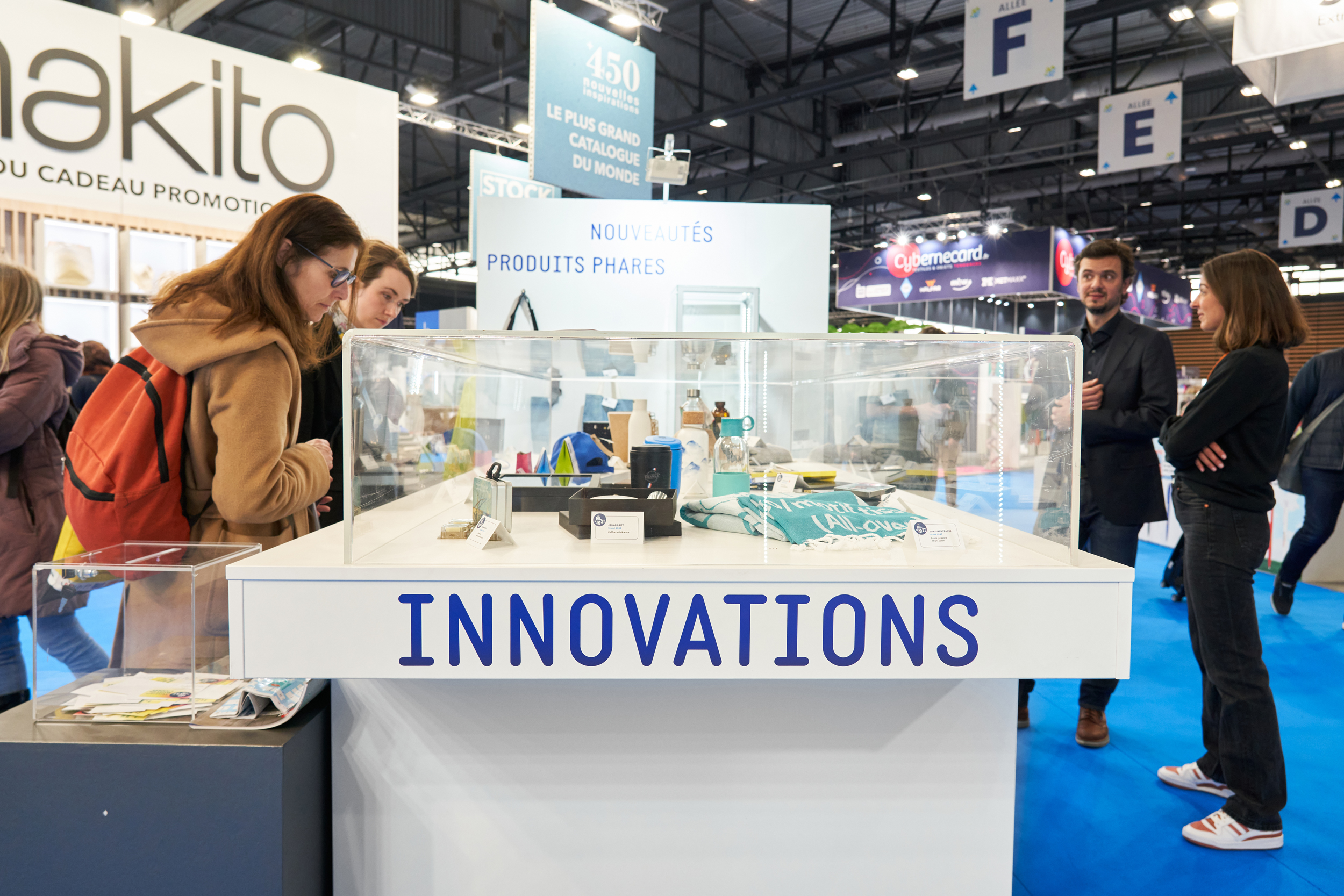 For this 14th edition, 86 products were exhibited to try to win the prize of Must of the Year. Writing instruments, high-tech, decoration, bags and luggage, clothing of all kinds, fashion accessories, eco-responsible products… There was something for everyone.
Find them in the C!mag special CTCO 2022 magazine: Read the magazine
Flyvision, a Hungarian company, came third with a levitating box. A unique product that allows you to present an object in an original and elegant way.
In second place on the podium, we find Clipper gift  which presented an ecobottle. A product that is both useful and eco-responsible and that represents the major trends related to the environment.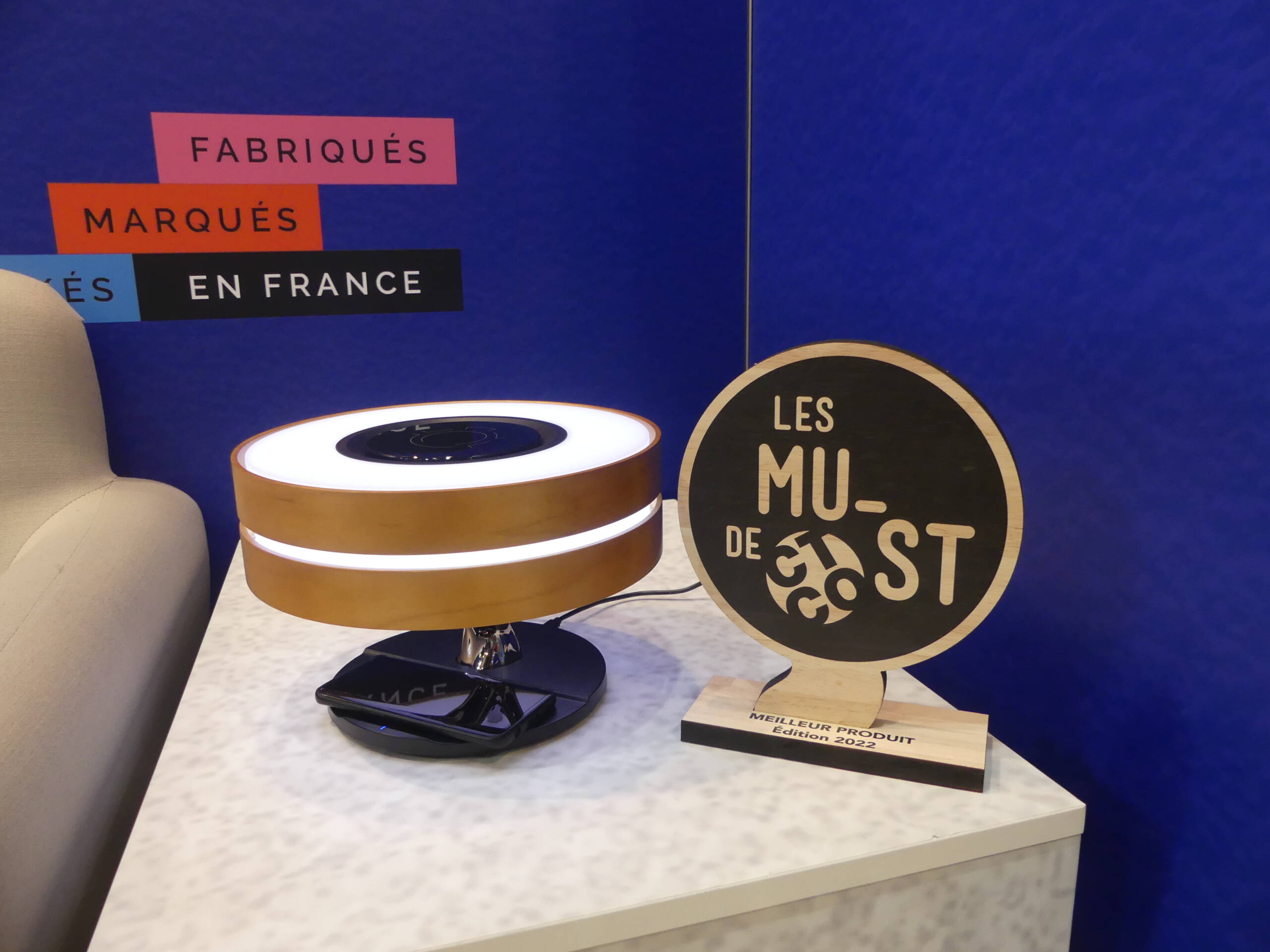 Finally, the big winner of the Must 2020 is Passot Innovation
which presented a very design product made of wood: a pregnant lamp. This product, in the shape of a tree, is a condensation of technologies. This LED lamp, adjustable in 6 intensities, 2 white temperatures and 1 night light, broadcasts music in stereo (thanks to the TWS connection that can pair 2 trees simultaneously) via its BT5.0 2 x 5 W speaker and recharges the batteries with its 10 W induction charger. The lamp also has touch controls and a digital time display synchronised with the smartphone. For its customization, the marking is done by Quadridome on a base.