CADOA IS COMMITTED TO THE ENVIRONMENT
CTCO - 2019/10/30
The French company Cadoa has chosen to offer more environmentally friendly and sustainable products. Thus, the company has developed its natural textile range, made with organic products, recycled and recyclable materials. Its products are certified and recognized by the OEKO-TEX and GOTS (Global Organic Textile Standard) labels. A guarantee of quality and compliance with environmental standards.
The markings are made with water-based inks to limit any pollution.
Its ecological commitment does not stop there, since Cadoa has chosen to work with local and responsible service providers in order to reduce its carbon footprint as much as possible.
Similarly, the production centre is located only a few minutes from the offices. In addition, it has the latest RT2012 insulation standards.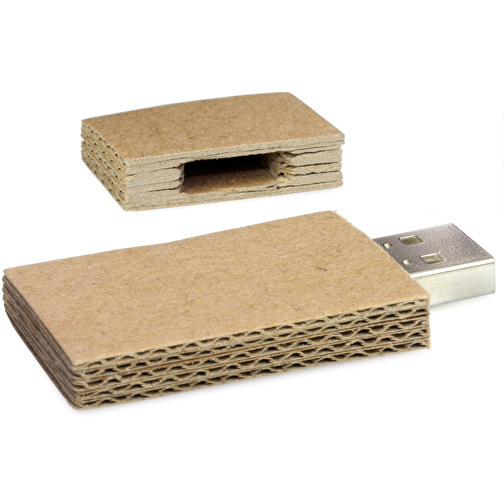 ZOOM ON THE CARDBOARD USB FLASH DRIVE
Among its ecological collections, Cadoa offers a cardboard USB key, which is environmentally friendly due to its main material.
This USB Flash Drive is available in different capacities: 2GB, 4GB and 8GB to best meet everyone's needs.
When it comes to personalization, digital UV printing or laser engraving is highly recommended (printing area: 30x20mm). Cadoa offers you a printing service in France, always with a greener approach.
Orders are placed for 10 pieces or more, with or without marking, and are delivered by express delivery within 24 hours.
A GESTURE FOR THE PLANET

In partnership with Reforest'action, Cadoa invites you to participate in one of the most important issues of the moment: the reforestation of our planet and more particularly of the Indonesian forest, one of the lungs of the world. With you, we are committed to this environmental and social programme, which will help to preserve biodiversity and enable local people and the world's population to breathe easier.
The principle is simple. For each validated order, a tree is planted!