Access
Access by train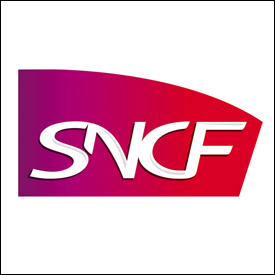 The SNCF has ended its discount program for fairs and events, so we won't be able to provide any train discounts this year.
TGV Prems fares are available on most TGV routes in France. What's more, on certain routes, you can travel on a TGV Duplex.
You can get TGV Prems fares in both First and Standard Class so traveling in style is more affordable than you might think.
You will need to book early to benefit from TGV Prems fares as they tend to sell out pretty quickly. These fares are generally bookable 3 months in advance of travel so the earlier you book, the more likely it is that there will be Prems fares available.
Access by car
Plan and GPS coordonates

Eurexpo – Lyon // Hall 2 & 3
Boulevard de l'Europe
69680 Chassieu
GPS coordonates : Latitude : 45.736366 // Longitude : 4.955674
Near to both the A43 and the A46, Eurexpo Lyon is situated right at the center of the European highway network: 4 hrs away from Paris, 3 hrs from Marseille, 1.5 hrs from Geneva and 3 hrs from Turin.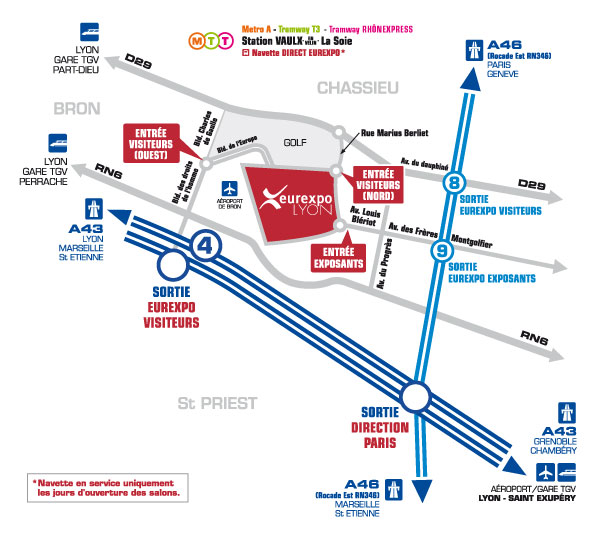 Visitor parking lots are available near the Eurexpo halls (south and west entrances).
We recommend parking lots P1 to P5 which are close to the main entrance.
Parking rates for C!Print/CTCO shows: 13 to 15 € per day
Recharging stations for electric vehicles: parking P3
For any further questions, do not hesitate to contact our visitor service:
+33 (0)4 78 30 35 07
registration@salon-ctco.com