PLAY THE GAME WITH ABEILLES GAMES ON DEMAND
CTCO - 2019/12/09
New exhibitor at CTCO, Abeilles Games on Demand, creates, manufactures and customizes games for companies.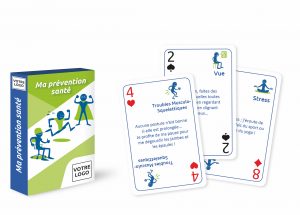 The company offers a wide range of health education card games to customize. Among them: Le Bon Geste to raise awareness of life-saving gestures, A Table to learn in a fun way to make a balanced meal, Bridge / Poker Santé: the traditional 55-card game revisited with health and safety prevention messages and many other themes.
The contents of the games were created with health professionals (firefighters, medical nutritionist, etc.).
These games are intended for employees who wish to prevent, promote their CSR approach and reduce the risk of accidents, but also for customers of banks, mutuals, insurance companies and pharmaceutical companies. The building and transport sectors are also concerned.
The card game has a long lifespan and very good visibility. A card game is a moment of pleasure shared between several people and a visibility of the brand over a long period of time. The brand is therefore always associated with the pleasure of playing.
At CTCO, Abeilles Games on Demand will also present the first digital platform for games with customizable content.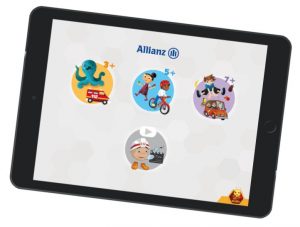 Intended for agencies, this platform allows the production of educational games in digital version. These can be posted on Internet, intranet or webapp sites for smartphones and tablets.
It is also possible to integrate your own content via fully customizable and configurable game engines: Memo, lotto, Quiz… A wide choice is available.