Green and ecological innovations
Gifts - 2020/04/02
CTCO PRESENTS THE GREEN AND ECOLOGICAL INNOVATIONS OF ITS EXHIBITORS:
SERIPAFER UNVEILS ECO-FRIENDLY COLLECTION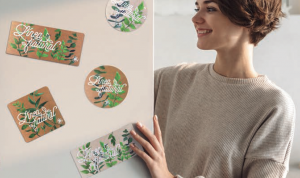 Seripafer Linea Natural Manufacturer of merchandising, packaging, POS and visual communication solutions, the Spanish group Seripafer presents its "Línea Natural" collection: a range of objects and articles made with ecological and environmentally friendly materials. Advertising magnets, placemats, coasters, picture frames, fans, luggage labels, pencil jars, signage elements for hotels, restaurants and shops, pouches: all the products in Seripafer's "Línea Natural" collection are made from 100% recycled cardboard or from organic paper made from 30% non-fossil minerals. Perfect articles to communicate the values of sustainability and environmental commitment.
POUL WILLUMSEN: A COLLECTION MADE OF RECYCLED PLASTIC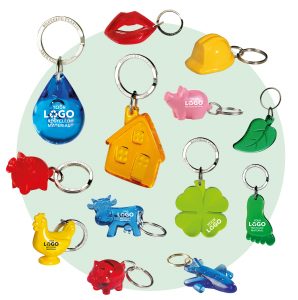 The Danish company Poul Willumsen, which specialises in small plastic products (piggy banks, key rings, etc.) for the promotional items sector, is this year offering a collection of items made from recycled plastic. Poul Willumsen's recycled plastic piggy banks are available in the same range of colours as the standard collection, while the recycled acrylic resin key rings can be designed in a specific colour, depending on the production constraints of the Danish factory. Poul Willumsen also explains that minute variations in colour and minor imperfections may be present in the recycled materials, but that these small, barely noticeable differences from standard materials will only serve to underline the "recycled" character of the products.
Planting Sets by Heri-Emotion Factory
Emotion Factory offers products for planting, made of natural materials. Filled with a compressed potting soil pellet and a choice of different seed varieties, they can be used to convey a promotional message printed in full colour (on the sleeve), engraved or pad printed (on the pot). Building on its success, the brand is launching planting sets, with natural wooden pots with two or three compartments, made in Europe from sustainable raw materials. A 100% green product!
Wooden cube with depolluting plant by Idée Nature
Elegant, natural and contemporary, the wooden cube from Idées Nature is ideal for the office or the home, as it is both aesthetic and useful, thanks to its depolluting plant (palm, haworthia or aloe). Made in France, it can be used to communicate about sustainable development, well-being, ecology, or simply for the pleasure of giving. Its label can be personalised in four-colour process and, as an option, a four-colour marking or laser engraving can be made on one or more sides.
Sun visor / Snow visor by R3D
R3D launches an eco-friendly sunshade made from recycled plastic. Its production generates no waste: all are reintroduced into the production line to make new products. 70% of the energy used to manufacture this product comes from the sun thanks to 5,000 m2 of solar panels. This sun visor can be used in summer, but can also be used as a protective windscreen tarpaulin against snow and frost in winter.
Recycled PET pen by The Promoland
The Promoland presents "Quantum", its new ballpoint pen made of recycled PET. Its manufacturing and production process is certified and patented, guaranteeing respect for the environment. It is available in several matte or translucent colours.