Professional associations and federations at your side
CTCO - The 05/05/2020
The entire team at 656 Éditions remains at your side to continue to keep you as well informed as possible about the promotional gift and garment market in this very special and unprecedented period we are going through.
It is also the commitment of the market's professional associations and federations, such as 2FPCO, AIMFAP or FYVAR, to accompany you during this unprecedented period.
Every day these organisations, partners of the CTCO trade show, support you and give you the key information for your business.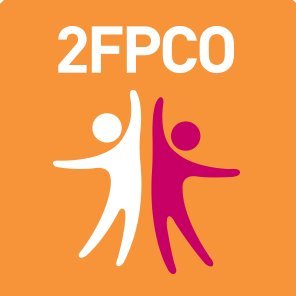 The 2FPCO, the French Federation of communication by gift, transmits daily practical information and useful links for companies. This is made possible thanks to a meticulous regulatory watch. Concerned about the future of the sector, the 2FPCO is doing everything possible to support you during this health crisis.
The federation has also carried out various surveys to obtain feedback on the immediate impact of covid-19 on companies and its evolution.
Find this information in the articles of C !mag published on April 22nd, 2020: https://c-mag.fr/covid-19-point-aides-entreprises/

The Spanish association Aimfap (Asociación de Importadores, Mayoristas, Fabricantes de Artículos Promocionales) proposes on its website a "summary of urgent measures for the economic and social impact of COVID-19" to read here
Resumen medidas urgentes por el impacto económico y social del COVID-19
AIMFAP has adopted all the necessary measures recommended by the competent health authorities and in this way can continue to provide all services to its members.
For this it, it has drawn up some lines of action aimed at facilitating the management of its associates in these difficult times:
1/ Communication with its members to detect their needs and to know first-hand their personal and professional situation in the face of the situation.
2/ Daily updated information to the associates, of the measures and economic agreements adopted by the Spanish Government that are of special interest to their companies.
3/ Free emailing campaigns for all associates. Now more than ever it is necessary to reinforce your brand image.
4/ To make known to the members and the market, the adaptation that some companies have had to make in terms of their production.
5/ Meetings through videoconference with the main institutions and organizations that make up the business network of our sector, with the aim of creating plans and strategies that allow the sector to be reactivated in the short – medium term and to recover a "new normality".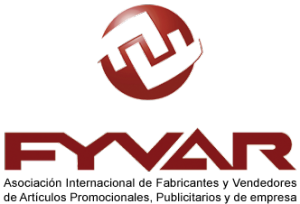 The same goes for the Spanish association FYVAR (Asociación de fabricantes y vendores de artículos publicitarios y promocionales), which, among other things, has proposed a Webinar to guide companies on managing liquidity and financing in these uncertain times.
Link to the Webinar: https://www.youtube.com/watch?v=os-tnth0acg&feature=youtu.be