CHRISTMAS GIFTS: THE KEY PRODUCTS OF CTCO EXHIBITORS!
2021/11/24
Before discovering all the new products of exhibitors on CTCO Lyon 2022, find here each week a selection of their end-of-year gifts.
Here is the first selection of products with 12M, Boracay, Guapa Clean Up, Passot Innovation, Reflects and Rowe !
12M – BOWL CARPET
Stand 2B13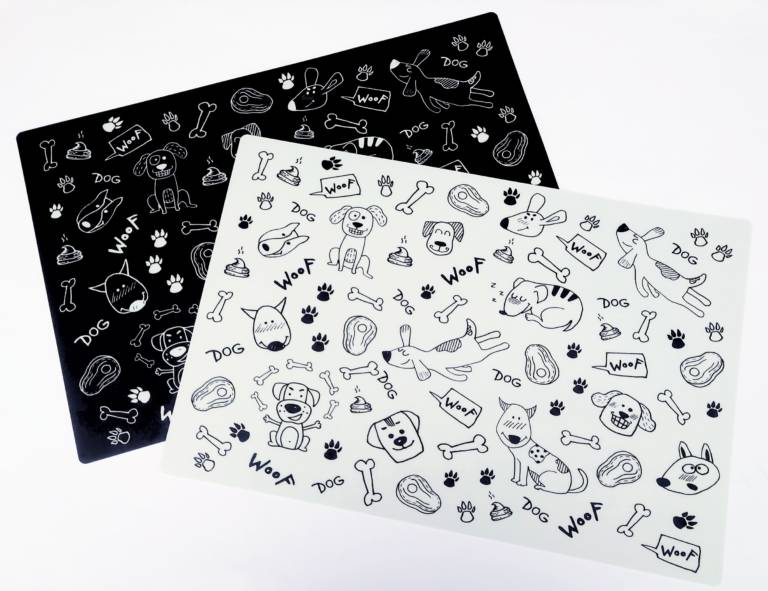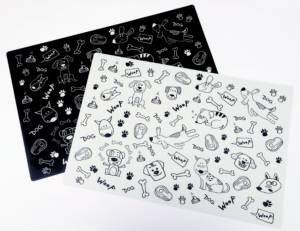 A carpet for dog and cat bowls, large enough to accommodate two bowls, for water and food. Waterproof and easy to clean. Made from slightly elastic materials, thanks to which the mat does not slip on the surface of the floor, the animal will not move the bowls to another room. Any format and graphic design.
BORACAY – BIOPLASTIC TOKEN MADE IN FRANCE
Stand 3H22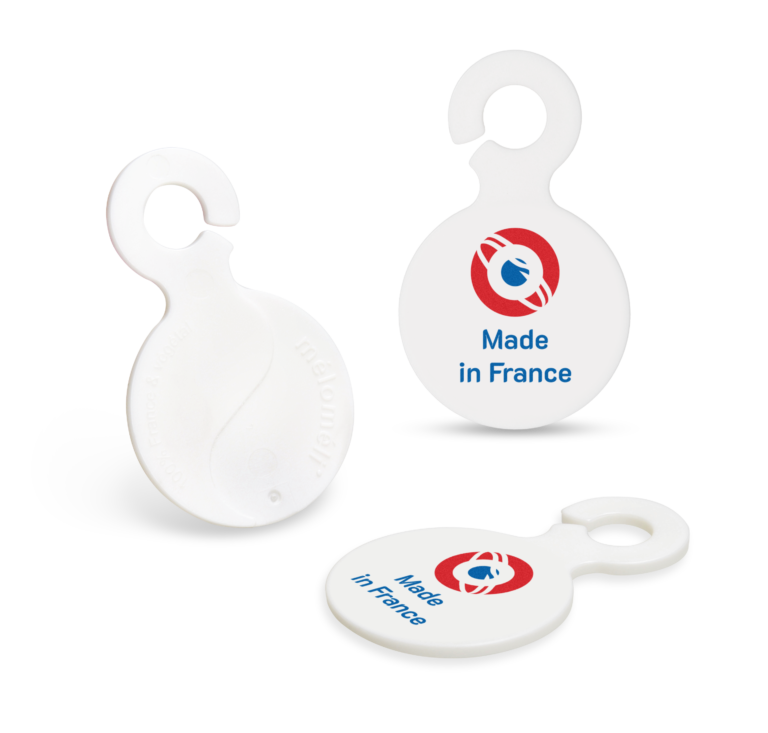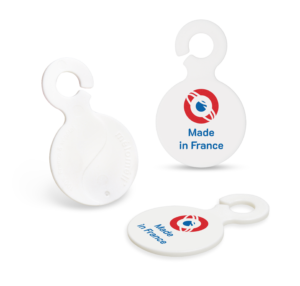 Boracay offers a cart token 100% made in France and made entirely of bio-based plastic (corn, potato starch). Printing is done in full color digital (one position included).
GUAPA CLEAN UP – CLEANING PADS
Stand 2A14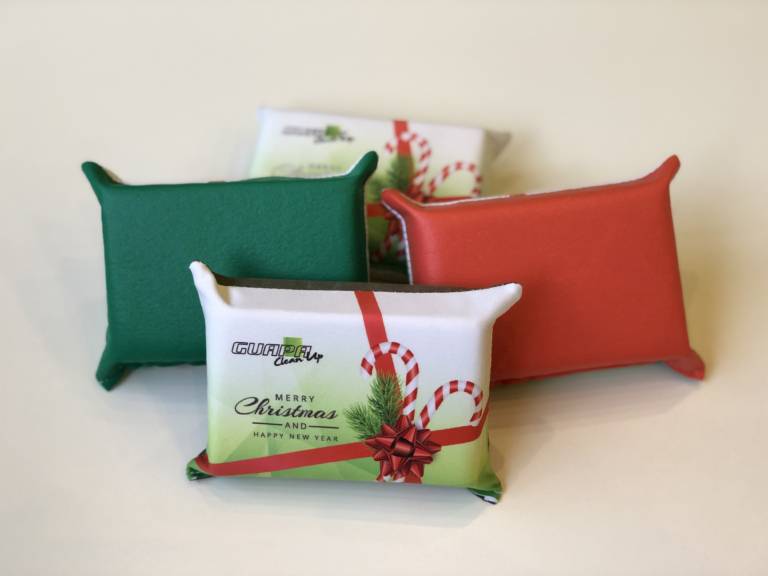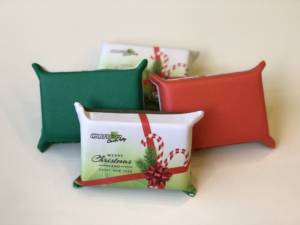 Guapa Clean Up offers its cleaning pads for the car and the house. Various materials, many usable solutions and color prints.
PASSOT INNOVATION – SPEAKER LAMP WITH INTEGRATED CHARGER
Stand 3J22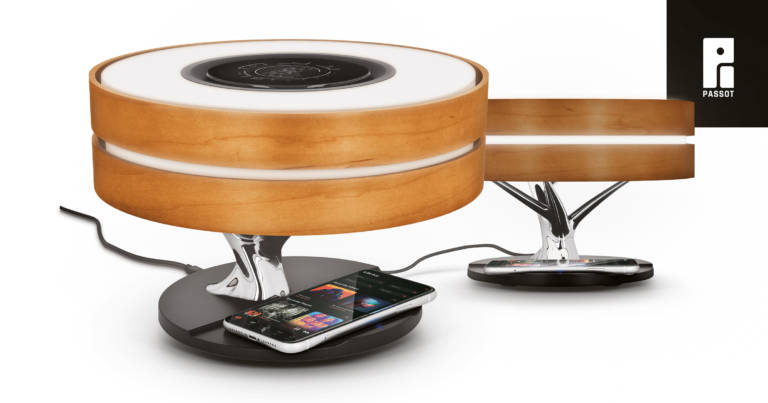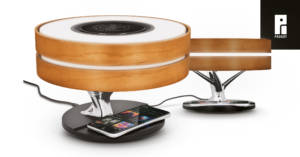 This LED lamp adjustable in six intensities, two white temperatures and a night light, broadcasts music in stereo (thanks to the TWS connection) via its 2 x 5W speaker, and recharges the batteries thanks to its 10W induction charger. Its wooden design offers a cozy touch to this technological product. The lamp also offers touch controls and a digital time display synchronized to the smartphone. AC adapter supplied. Delivered in individual illustrated box.
REFLECTS – BLUETOOTH SPEAKER
Stand 3P30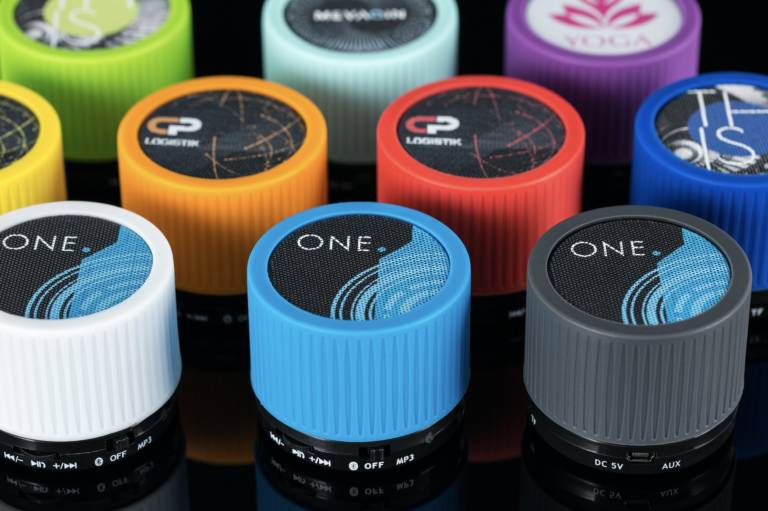 The Reflects MyFernley model (ref. 52550) is a wireless speaker customizable in the advertiser's colors. Its silicone sleeve can display 18 different colors, while the marking is carried out over the entire surface of the grid. Manufacturing and marking in Cologne, Germany.
ROWE – MICROFIBER KEYCHAIN
Stand 3H20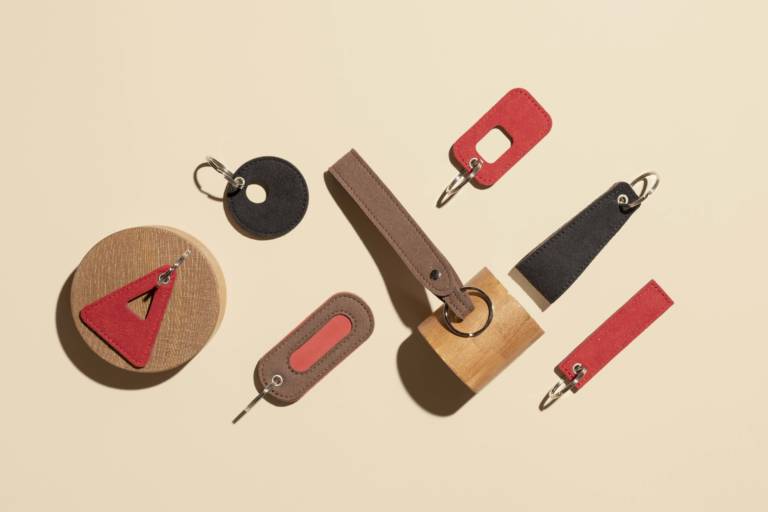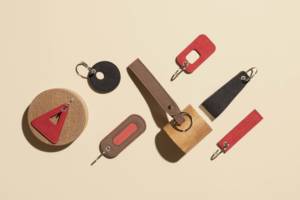 Soft and resistant fabric, pleasant to the touch, fine material, ideal for making flexible items, microfiber becomes a key ring thanks to ROWE, which offers models available in three colors: red, brown and black. In "multi-layered" key chains, the customer can choose to combine layers of different colors as required. Orders are made from 300 pieces. Personalization recommended by hollow marking.