Speed Demos
ATTEND THE LIVE DEMONSTRATIONS
OF YOUR CUSTOMERS' FUTURE PRODUCTS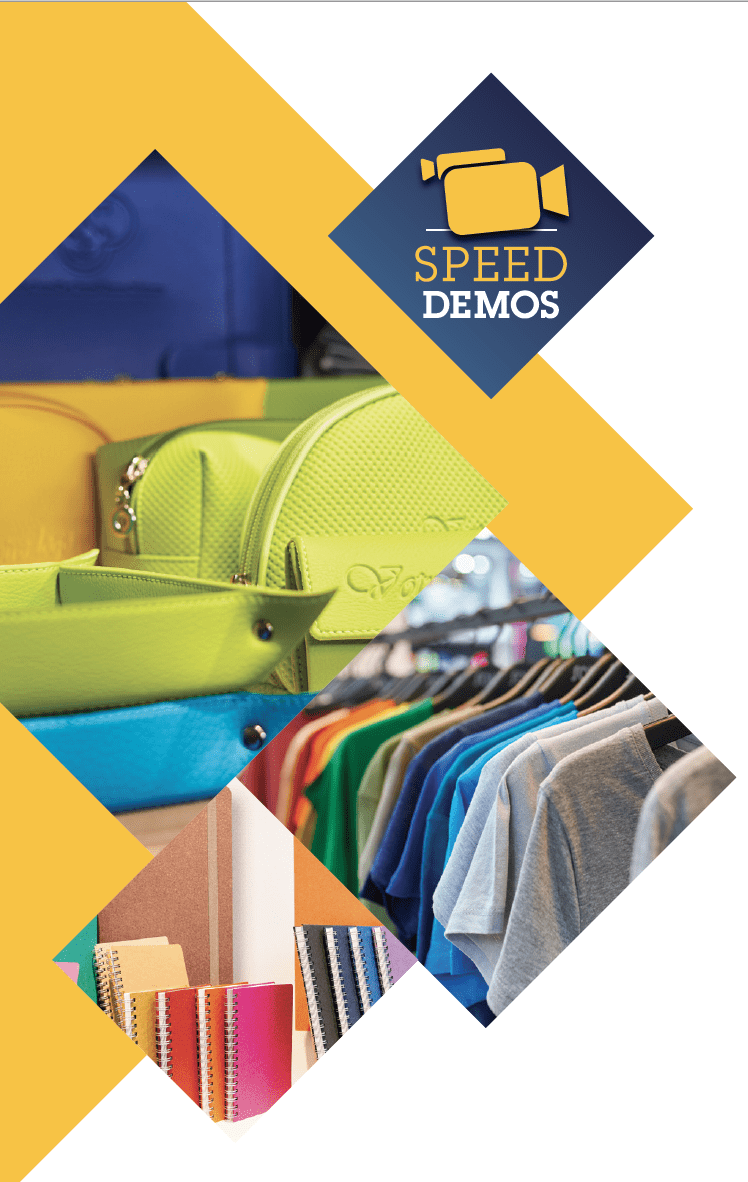 Product launches, innovative products, must-have products, discover the offers of the 2022 exhibitors in a new animation: the Speed Demos.
Go to the dedicated Speed Demos area to attend the demonstrations of the year's advertising products. Participants will have 10 minutes each to convince you. Accompanied by a presenter, they will answer their questions so that you can find out everything you need to know about the product presented.
The Speed Demos are a fun and quick way to discover innovative products from multiple exhibitors. Save time, find the right product for your customers by attending the live demonstrations.